With the pop band Sissy Prozac -created in 1996 together with Ola Rapace -Sunil gave out two albums, Uppers for Downers and Speed, performing at festivals such as Hultsfred, touring and continuing over in the US.
The band had gotten halfway through their third album when they made the decision to call it a day, with film and theatre taking over more and more. Nevertheless, Sunil never quit music making. He often writes new material for his shows, preferably songs to be sung by the actors themselves or suggestive underscores in order to enhance the characters or the plot.
Something which Sunil often returns to and wants to recreate is the feeling of being at a concert. Not necessarily a rock concert, but the tangible physical sensation that emerges out of a concert, the directness of emotion and the intuitive communication is something that he wants to channel into each of his productions. The meeting with the audience and to let people feel like participants, included and on the inside, is of utmost importance.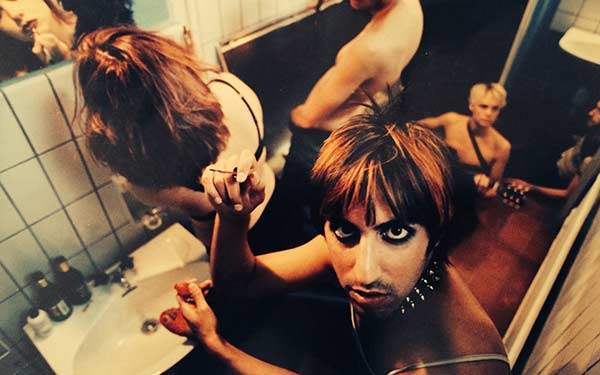 SISSY PROZAC
Genre: Rock/Pop
Albums: Uppers for Downers 2000 Eternity Records, Speed  2003 Eternity Records
Members: Sunil Munshi- vocals, Ola Rapace- guitar, André Sjöberg-guitar, Jesper Hörberg-drums, Malin Morgan- bass, Tristan Jeannu- bass (2002-2005)
SUNIL OFTEN COMPOSES THE MUSIC FOR HIS SHOWS. LISTEN HERE.