My meeting with Elsie holds a very special place in my heart.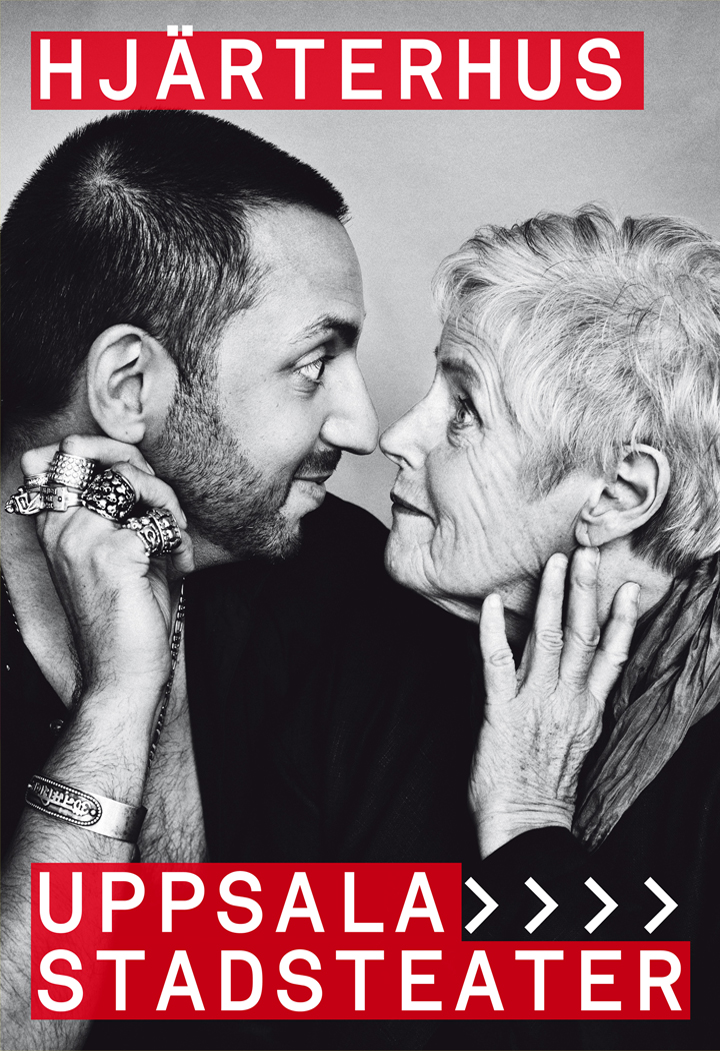 By: Elsie Johansson
Premiere: October 22, 2011 at Uppsala stadsteater
Performed by: Monica Stenbeck, Anna Carlsson
Director: Sunil Munshi
Set Design: Sunil Munshi
Costumes: Camilla Thulin
Lighting Design: Roger Larsson
Hair & Makeup: Per Åleskog
Notable
Sunil Munshi, a young director filled with rock n roll, has staged the dialogue to reach over all gender- and age barriers.
It actually works!
poignantly tragicomedic
Lars Ring SvD
It is fun and challenging that now when Elsie has her debut as a playwright it is with a young male avant garde director such as Sunil Munshi.
Hjärterhus is an original play in the contemporary Swedish theatre world, a sort of stylized realism with darkness
Maria Edström – Sveriges Radio P1
It is impossible not to be impressed by how responsively and sensitively the half as old director Sunil Munshi manages to find the carrying tune for his study.
Layer after layer is lifted off. Even this is a narrative tool that Sunil Munshi has overheard with great precision.
A powerful and moving destiny of a soul, vibrating of life.
Bo-Ingvar Kollberg UNT